Clutch Recognizes 120/80 as Illinois Highest-Ranking PPC Agency for 2022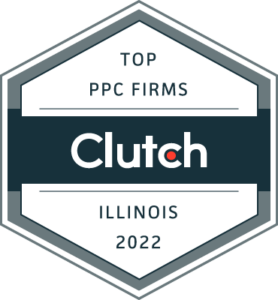 Here at 120/80, we are invested in your success. Located in the heart of Chicago, Illinois, we are an award-winning team that is always ready to take on whatever project you throw our way. For us, the key to success is trust. We value the trust of everyone around us — our teammates, stakeholders, and clients.
Because of everyone's overflowing support, we've achieved another amazing milestone. Just recently, 120/80 was officially hailed as a leader on Clutch.co! Our team was recognized during the Clutch Leaders Awards as Illinois's top-performing PPC leader for 2022!
"At 120/80 we have had a client-first mentality, and with Clutch the reviews are real; they are a trusted leader. We are proud to be associated with them and are celebrating our recent achievement." — Chief Executive Officer of 120/80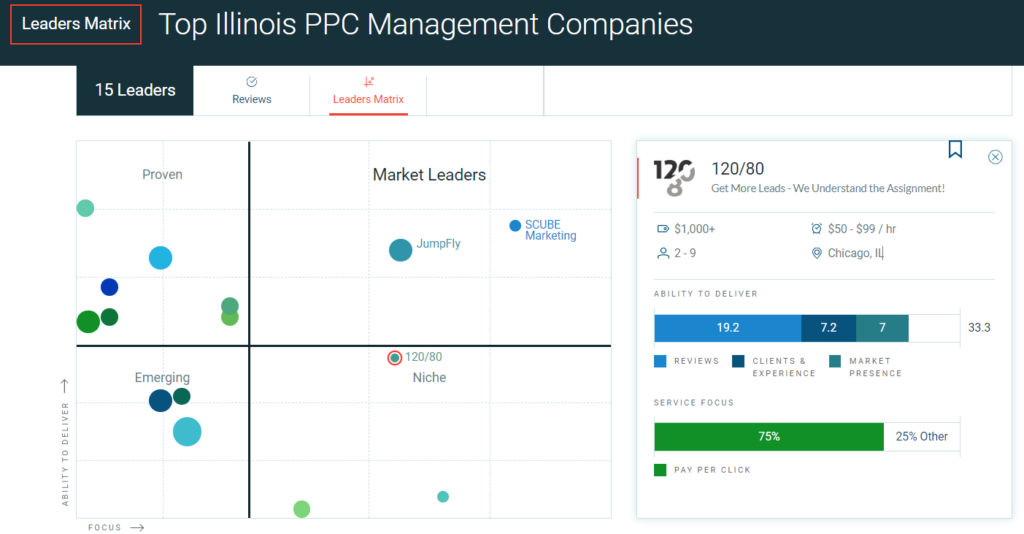 To give this award more context, Clutch is an independent B2B review and rating website designed to help businesses connect with the best-fit service providers for their needs. Each year, the platform conducts thorough research to identify extraordinary leaders from different industries, categories, and locations. The top firms selected for the awards cycle are closely evaluated to based on several criteria including case studies and client reviews.
Thank you so much to everyone who continues to believe in us. This recognition is a collective effort, and we owe this milestone to all who supported us. The 120/80 team also extends their sincerest appreciation to our clients who graciously took their time to leave us their honest feedback. We cannot thank you enough.
Rest assured that our team will continue to give it our very best in whatever endeavor we do. We look forward to achieving more great results with you in the future.
Invest in your future with a team that's invested in your success. Work with 120/80 today. Connect with us, and we'll gladly walk you through more of our services.